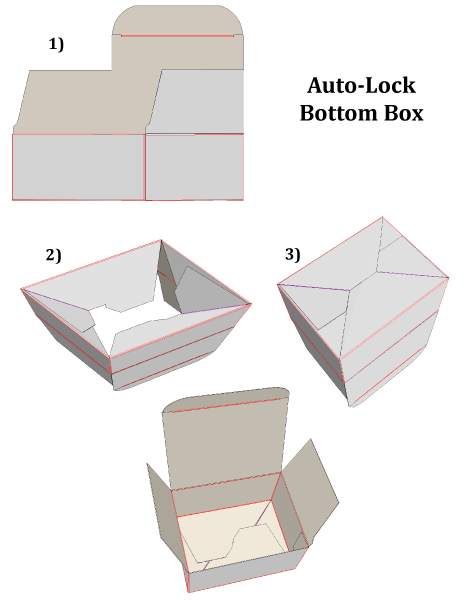 Auto-Lock Bottom Boxes
Auto-lock bottom cartons and boxes and used for quick assembly and strength. Folding and locking flaps on the bottom of the box add strength and durability, and are easily put together for pack-out and fulfillment. This finishing style is ideal for bulk orders that need to be packed out quickly. Auto-lock bottom boxes can help speed up the fulfillment process.
Auto-lock bottom boxes can be printed in a range from 1-color to 5-color (4-color process plus spot), and in a board thickness range from 12pt to 30pt. We have a wide range of board types available including white board, SUS, SBS and CCNB.