How Does a Commercial Printer Enter
the Lucrative Packaging Market?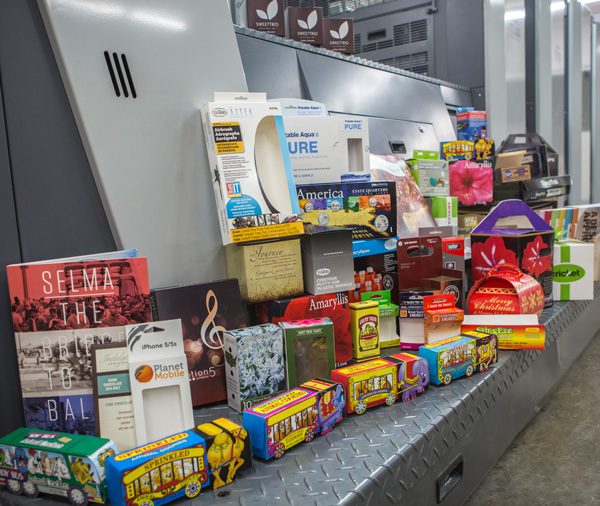 Graph Expo Show Daily - September, 14th, 2015
How does a traditional commercial printer, with a sheetfed offset press, enter the lucrative packaging market? Investing in the right equipment and developing a solid business plan were key for Dale Skinkis, President of Graphic Edge Printing & Packaging. "The market for package printing is shifting with the growth of on-demand production. Serving the on-demand market requires focus upon quality and price. That's how you get the business."
The company's niche is quick prototyping and printing of folding carton retail packaging, from as little as 500 up to 20,000 units, within extremely quick turnarounds. Creating retail packaging typically takes four to six weeks or longer. Graphic Edge Printing & Packaging turns these jobs in as little as 48 hours. The staff at Graphic Edge is so customer-focused that when a packaging opportunity comes in they are able to quickly generate a packaging design and deliver a prototype within hours. "We are constantly studying the market for new and unique packaging designs and then reverse engineering the design to fit our production capabilities," says Tashina Peplinski, [Prepress] Manager, at Graphic Edge Printing & Packaging.
The gift box dilemma
Just three weeks before last Christmas, a client requested 30,000 gift-wrapped packages with bows on top for a cellular phone promotion. The client was adamant on having the bows on top, but to physically gift wrap 30,000 boxes was going to be very time consuming and expensive. The solution was to create a folding box design to include a die-cut bow on the top and print the "gift wrap" design. Within a day, the customer received a prototype and approved the job. Design, printing, die-cutting, and gluing production occurred in-house and within a few days.
What enabled a traditional commercial printer to enter the packaging market? "Having every process that is needed to complete the job under one roof is key," states Skinkis. "One of our differentiators is that we can run packaging jobs on the same press as our traditional commercial print jobs."
See the complete article here: How Does a Commercial Printer...
Or download the complete PDF here: Graph Expo Show Daily - Sept. 14, 2015